THE WASHPOOL LAGOON AT SELLICKS BEACH
The Washpool is the only coastal lagoon of it's type in the southern metropolitan area. It is a shallow seasonal wetland which teems with aquatic micro life. In the period between June and December it supports large numbers of swans, ducks and other visiting birds from Australia and overseas, including many waders from as far away as Japan and China. The basis for the remarkable productivity of this unique ecosystem is the samphire plant which covers most of the inundated areas north and south of Button Road. There are also areas of rushes and sedges near the small outlet weir.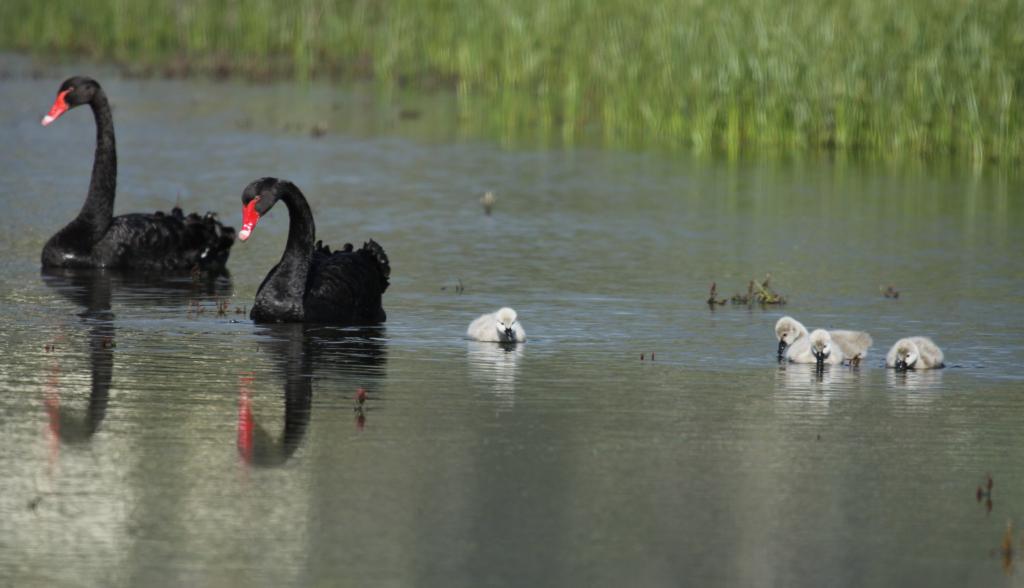 The aboriginal name for the Washpool area was Wankondanangko or "possum place" and associates the site with the curing and preparation of skins for the rugs and cloaks, for which the Kaurna people of the Adelaide plains were famous. It has strong connections to the Tjirbruke Dreaming story, which identifies a series of coastal springs between Warri Paringa (on Sturt Creek in Marion) and Parawarank (in the vicinity of Cape Jervis). The spring between the high and low water marks at Pt Willunga beach marks another of these places.
The Washpool is of great importance to contemporary Kaurna people, as a focus for cultural sharing and spiritual revival. They played an important part in the local activism in the 1980s, which saved it from being developed as a marina or canal estate and had it declared as a conservation area instead.
The washpool site has been declared a SIGNIFIGANT WETLAND under the Australian Federal Government's 'Environmental Protection & Biodiversity Conservation Act' (EPBC Act).
For historical reasons, ownership of different parts of the Washpool and environs is split between different government and local government bodies. We hope it can be consolidated into a single parcel in the near future and become an extension of the Aldinga Scrub Conservation Park.